NetRadiant is a fork of the now defunct GtkRadiant 1.5 editor. The GtkRadiant team is working on version 1.6, which is actually a successor of GtkRadiant 1.4. Because some people, me included, prefer the distinct look and feel of GtkRadiant 1.5 over the 1.4/1.6 branch, the Xonotic team forked GtkRadiant 1.5 as NetRadiant.
This build was created from NetRadiant's ingar/netradiant-ing branch, which can be found in the GitLab xonotic/netradiant repository. The most notable difference between this branch and master is support for the WebP image format. The release also adds a number of gamepacks which are not included in repository.
I did not write GtkRadiant or NetRadiant. While I do commit patches, I mostly download the source code, build executables and add documentation and game packs. My goal is to provide a package that is easy to install for anyone who might need it.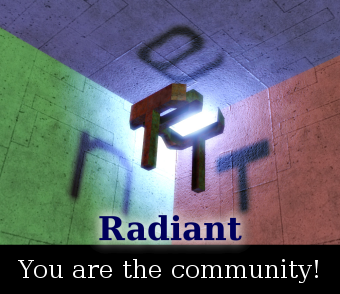 You can find more information here:
Supported games:
(you might have install additional support files for each game.)